New Summer & Fall Learning Adventures
We have an exciting line up of classes and workshops designed to get you out of your regular routine and into the natural world at the Horn Farm Center.
Starting with our August Foraging and Guided Nature Walk on August 7th, Woodland Steward, Wilson Alvarez will take adventurers through the wilder space on the farm to explore the edible, medicinal, and alternative uses of plants.
In addition to our monthly forgaging and woodland walks, we have a new series of farm & garden programs.
On August 20th, Jon Darby of Wallicks Farm Project is inviting gardeners to bring their gardening questions to Growing Your Garden Knowledge Q&A . Together we will explore your questions about soil biology, plant health, weeds and insects, garden design and more! And, on October 1st Jon will teach a new Hugelkultur Workshop.
On August 27th, Dale Hendricks from Green Light Plants will share his experience with Nutrient Dense Gardening and discuss how gardeners can enhance living soils, encourage robust microbial soil food webs, and grow tastier crops.
Later in the fall, Dale Hendricks will present the fascinating history and story of pioneer agroforester, John Hershey, Friend of Trees.
And don't forget our fall Backyard Composting classes, which are led by Farm Manager, Andrew Horn in partnership with York County Solid Waste Authority.
Beyond the farm fields, we will discover the creative side of nature appreciation with Butterfly & Floral Nature Photography led by George Kurzik on August 13th.
Back by popular demand, Calyx Liddick of Northern Appalachia School will be leading Women's Intro to Foraging on August 12th. Led by a woman, for women only, this plant focused class will discuss the essentials of foraging, including plant identification, terminology, safety, medicinal and edible uses of plants, and honorable harvest.
Finally, for those who want to take a deep dive into foraging skills please join us for Foraging Foundations Weekend with Jon Darby of Riverbend Foraging.
For a full list of summer and fall programs, view the program list at the bottom of this page or visit our website via the link below. See you at the farm!
---

What's New at the Farm
What's a day in the life at Horn Farm these days? Breaking a sweat and beautifying the new (temporary) office space donated earlier this summer by our friends at the Lancaster Conservancy! We're grateful for the support from our community partners while we undergo the contracting process and begin solidifying plans for our farmhouse reconstruction.
---

Volunteers Wanted: Pawpaw Festival
The 18th Annual York County Pawpaw Festival is right around the corner and we could use your help.  We are looking for volunteers to help with many activities during the event including setting up, parking, and helping at the registration table.
The York County Pawpaw Festival benefits regenerative agriculture and educational programs at the Horn Farm Center. Please join us to volunteer on September 24th & 25th! Sign up using the link below.
---

Farm To Freezer at Horn Farm
The Horn Farm Center is a hub for local resilience. Despite its best efforts the lightning strike of 2021 did not stop us from leading the way in regenerative farming, ecological education, and community partnership this year. We couldn't do so without our on-farm partners. After a short hiatus due to the fire, Farm to Freezer is back in the summer kitchen, running their local food business at the Horn Farm.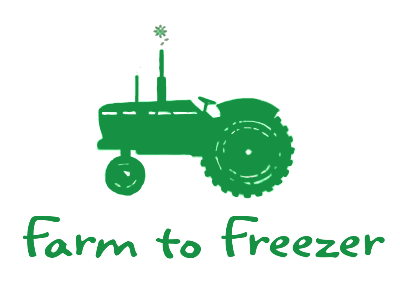 The pandemic may have put an end to their popular meal prep sessions, but Farm to Freezer switched gears to a biweekly pick up/delivery service of prepared freezer meals. Customers can select items a la carte or order the whole menu. There is no commitment, order as often as you'd like and skip weeks when you care to.
Add Farm to Freezer's delicious meals to your weekly meal planning and take the hassle out of finding recipes. The ingredients are locally sourced and freshly prepared – then offered to you as freezer meals that are easy to cook at home. This time of year much of the produce is sourced from right here at the Horn Farm!
For questions or additional information, please contact Mary Ellen Martin, info@FarmToFreezerYork.com
---
Celebrate Pawpaws on September 24 & 25
Join us for the 18th annual York County Pawpaw Festival – an outdoor, family-friendly festival celebrating York County's beloved pawpaw!
This year's Pawpaw Festival, presented by the Horn Farm Center and UPMC, will be held on September 24th & 25th from 10am-3pm at the Horn Farm Center.
Things will be a little different this year, due to the 2021 farmhouse fire. However, the festivities will go on! Horn Road will be closed to local traffic at the intersections of Millstone Road and Tracey School Road. Festival-goers will be asked to enter at Millstone Road only.
As a fundraiser for the Horn Farm Center, we are requesting a $5.00 donation at the door. All proceeds support local regenerative agriculture practices and education programs at the Horn Farm Center as we recover from the farmhouse fire.
The York County Pawpaw Festival is part of York County Watershed Week in partnership with the Watershed Alliance of York.